LOSS CONTROL DEPARTMENT
TONY CANIZALES, OHST, STS-G, LCS
Vice President of Loss Control
With nearly 23 years of experience in Loss Control and Employer Safety Programs across a wide range of industries, Tony has been an integral part of the development of proven prevention methods, programs, and exposure reduction through proper hazard identification.
---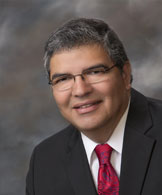 DAVID ZARATE, PQR, STS-G, LCS
Sr. Loss Control Consultant
David has been with D&D for over 20 years as a bilingual loss control consultant with an extensive background in Property, Ag, Construction, and Oil & Gas Loss Prevention. David has earned his Safety Trained Supervisor General (STS-G) designation and is a Fed-OSHA & Cal-OSHA Trainer in the General Industry.
---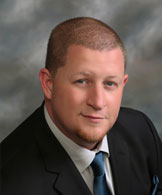 BEN COOPER, STS-C, LCS, CHST
Sr. Loss Control Consultant & Construction Specialist
With over 13 years in Safety & Regulatory Compliance, Ben offers a valuable perspective to our construction clientele. Ben has earned his Construction, Health and Safety Technologist designation and OSHA trainer certification for both Federal and California construction standards.
---
HORTENSIA MERCADO-JUAREZ
Loss Control Consultant & Agri-Business Specialist
With over 18 years of Management and Medical Benefits experience, Hortensia brings a unique insight to our clientele with a bilingual workforce. Hortensia is a certified Public Notary who specializes in Farm Labor Licensing.
---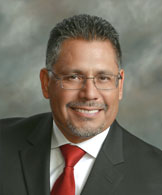 JOHN RODRIQUEZ
Loss Control Consultant & Agri-Business Specialist
John is a bilingual safety professional who has over 28 years of experience working as a Safety/Operations Manager specializing in the agriculture labor market (FLC's). John brings a wealth of knowledge regarding injury prevention in agricultural related areas such as heat illness prevention, tractor safety, and many others.
---
MICHELLE HERNANDEZ
Loss Control Coordinator
Michelle comes to D&D with 12 years of management experience in the areas of client services, scheduling, labor relations, and marketing. Michelle is a bilingual professional proficient in Spanish. She provides assistance to clients regarding D&D's online Risk Management Center as well as Safety Seminars registration.
---
CHRISTIAN DEFENDIS
---