Property & Casualty Claims Department
The Claims Department is a composite of seven experienced claim representatives, some who are former insurance company adjusters. Our goal is to counsel our clients so they will understand their insurance portfolio and how coverage relates to the details of their loss event. Our staff consists of highly trained personnel who are accomplished liaisons for our clients with a 30 year average per claims representative. We will process your claims to the insurance company and will personally assist you throughout the claim process. Because we value your business, our objective is to ensure that insurance coverage is properly assessed and your claims are opened, adjusted and resolved in a timely and satisfactory manner.
Personal & Casualty Claims Services:
Facilitate in the presentation of claims to the appropriate insurers
Participate in establishing a working relationship between the adjuster and our client
Assist in the resolution of concerns or disputes involving coverage or claims service
Available for field inspections and conferences with clients and adjusters on complex cases
Provide detailed analysis of repair estimates for both property and auto claims
Monitor claims toward a satisfactory resolution
Leading the Team:
John Manning
Property & Casualty Claims Manager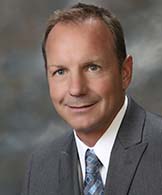 John Manning has 26 years of property and casualty claims experience as a multi-line claims manager/adjuster. He earned his Bachelor of Arts in Parks & Recreation Administration from CSU Chico, Ca. He obtained Vale Training Solution Insurance certificates in residential, commercial, business loss income, flood & earthquake courses. He is active in the Central California Insurance Adjusters Association and a two term past president. His vast experience assists our clients in understanding the insurance claims process.
Meet our Team:
Janice Fortney
Liability Claims Professional
Penny Williams
Liability Claims Professional
Stephanie Landreth
General Claims Professional
Glen Davis, IICRC
Property Claims Professional
Rosalin Gutierrez
General Claims Professional
Stacy Rustigan
Automobile Claims Professional
For more information contact info@dibu.com.