Property & Casualty Claims Department
INSURERS
EMERGENCY CLAIMS CONTRACTORS
The Claims Department is a composite of seven experienced claim representatives, some who are former insurance company adjusters. Our goal is to counsel our clients so they will understand their insurance portfolio and how coverage relates to the details of their loss event. Our staff consists of highly trained personnel who are accomplished liaisons for our clients with a 30 year average per claims representative. We will process your claims to the insurance company and will personally assist you throughout the claim process. Because we value your business, our objective is to ensure that insurance coverage is properly assessed and your claims are opened, adjusted and resolved in a timely and satisfactory manner.
Personal & Casualty Claims Services:
Facilitate in the presentation of claims to the appropriate insurers
Participate in establishing a working relationship between the adjuster and our client
Assist in the resolution of concerns or disputes involving coverage or claims service
Available for field inspections and conferences with clients and adjusters on complex cases
Provide detailed analysis of repair estimates for both property and auto claims
Monitor claims toward a satisfactory resolution
Property & Casualty Claims Personnel:
John Manning
Vice President Property & Casualty Claims Manager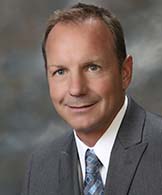 29 years property and casualty claims experience as a multi-line claims manager/adjuster. Bachelor of Arts in Parks & Recreation Administration from CSU Chico, Ca. He obtained Vale Training Solutions Insurance certificates in residential, commercial, business loss income, flood & earthquake courses. Catastrophic claims knowledge. A two term President of the Central California Insurance Adjusters Assoc. His vast experience assists our staff and clients to fully understand the insurance claims process.
Meet our Team:
Penny Williams
Liability Claims Professional
33 years serving in the claims department at DiBuduo & DeFendis. Experienced in processing and monitoring claims both litigated and not litigated that involve construction defects, EPL, D&O, E&O, professional liability, commercial and personal liability and garage keepers liability. Skilled at complex commercial and personal automobile accidents, property claims and inland marine claims. Accomplished in the process of evaluating coverage to assist with the resolution of disputes or concerns.
Lori Tigson
Liability Claims Professional
26 years of experience in Public Entity investigation, evaluation and negotiation of personal injury, property damage, civil rights and employment practices claims. Participated in all aspects of claims investigations with litigation/court experience. Graduate of University of Phoenix Bachelor's Degree in Business Administration with a Workers' Compensation Claims Certificate. She provides guidance in the claim process and evaluate coverage disputes with favorable outcomes for our clients.
Glen Davis, IICRC
Property Claims Professional
32 years of experience in various aspects of the insurance industry. He was a field claims adjuster in Auto Physical Damage, Homeowners, Commercial, Boiler & Machinery and Farm/Agriculture property claims. Glen has extensive knowledge in Fire, Smoke, Water and Contents repairs as a mitigation and restoration service vendor. He obtained a designation with Institute of Inspection Cleaning and Restoration Certification (IICRC). Bachelor of Science Business Administration Fresno State University.
Stacy Rustigan
Auto Claims Professional
32 years of experience of processing and monitoring personal and commercial automobile claims. Qualified to process claims including but not limited to, comprehensive damage, glass damage, collision damage and towing. Participated in automobile liability cases, both simple and complex and accomplished in the process of evaluating coverage.
Michelle Katoch
General Claims Professional
29 years of claims experience in personal and commercial lines auto claims, including total loss handling, property damage, and complex bodily injury cases. Experienced in the investigation, evaluation and settlement of claims with insureds, claimants, and attorneys. She brings agency experience having worked with commercial, farm and worker's compensation accounts. Michelle earned her Bachelor of Science degree in Child Development from CSU Fullerton, CA.
Vanessa Ayres
General Claims Professional
15 years of P & C Insurance Agency experience. Both as a personal line representative and multi lines agency claims handler. She has vast experience in coverage review and has a P & C Insurance license. Her overall Agency knowledge and claims experience rounds out her expertise to assist our clients.
For more information, please call 800-284-8247.