Clovis Office
HOURS
8:00am – 4:30pm, Monday-Friday
LOCATION
541 Bullard Avenue
Clovis, CA 93612
TELEPHONE
559-323-6787
FAX
559-323-1871
---
To send an email, click on the person's name.
Insurance Agents
Jon Bettencourt
Jon Bettencourt has been with D&D for over 15 years, based at our Fresno headquarters with a focus on Commercial Casualty and Commercial Property Insurance. He studied Commercial Insurance at California State University, Fresno, and graduated in 1996. When he is not at the office, he spends time with his wife of 20 years and their three children.
---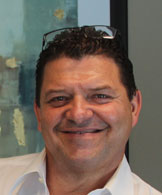 Scott E. Dority
---
John Efird
John Efird is an experienced broker, with 10 years in the insurance business. While at D&D for the past six years, he has focused in agricultural operations, transportation and medical programs, to name a few. He is a graduate of Fresno State University.
---
Brent Willey
Brent is a Property and Casualty Agent who focuses on commercial accounts for security and alarm companies, construction, and restaurants. Brent spent the last decade in law enforcement. He is a Valley Native and graduated from Bullard High, Fresno State, and the Fresno Police Academy.