Clovis Office
HOURS
8:00am – 4:30pm, Monday-Friday
LOCATION
541 Bullard Avenue
Clovis, CA 93612
TELEPHONE
559-323-6787
FAX
559-323-1871
---
To send an email, click on the person's name.
Insurance Agents
Jon Bettencourt
Jon is an agent and Vice President with D&D. He focuses on commercial property and multi-unit housing. He studied Commercial Insurance at California State University, Fresno.
---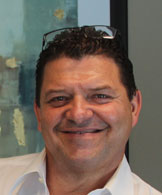 Scott E. Dority
---
John Efird
John Efird is an experienced broker, with 10 years in the insurance business. While at D&D for the past six years, he has focused in agricultural operations, transportation and medical programs, to name a few. He is a graduate of Fresno State University.
---
Brent Willey
Brent is a Property and Casualty Agent who focuses on commercial accounts for security and alarm companies, construction, and restaurants. Brent spent the last decade in law enforcement. He is a Valley Native and graduated from Bullard High, Fresno State, and the Fresno Police Academy.