Modesto Office
HOURS
8:00am – 4:30pm, Monday-Friday
LOCATION
1560 Cummins, Suite A
Modesto, CA 95358
TELEPHONE
209-578-0183
FAX
209-578-1841
---
To send an email, click on the person's name.
Office Administrator
---
Insurance Agents
Kelly L. Cole
Kelly joined D&D in 2006 and has over two decades of experience in the insurance industry in both commercial and farming accounts. She specializes in all levels of the trucking industry including group health while also focusing on all aspects of Commercial Insurance. As an independent broker, she can provide the right protection for her client's specific needs.
---
Eldon G. Easterday
Eldon is a broker focusing on all lines of commercial insurance. He has worked in insurance for over four decades. Active in the community, Eldon has received numerous awards of recognition including the Soroptimist's Citizenship Award and the McNaughton Award for Community Leadership.
---
Karen Harbeck
Karen has been in the insurance industry for more than 37 years, 22 with D&D. She has been an agent for the past 16 years, writes all kinds of insurance for various industries and is especially knowledgeable about construction and farming insurance. She finds it gratifying that she is working with the third generation owners of many of her clients' businesses.
---
Matt Harbeck
Matt is a producer and has worked in the industry for two decades. Matt holds a CLCS designation and works hands-on with clients learning about all industries from small to large. Matt specializes in the construction industry and in the energy consulting field. His expertise includes developing custom insurance programs for HERS Raters, companies and individuals who perform home and business energy efficiency evaluations.
---
Kara Leonard
Kara has worked in the insurance industry for over two decades. Specializing in all aspects of the Construction Industry, Kara is also a Certified Professional with a Life and Health Insurance Program (CPLHI) and a Certified Work Comp Advisor (Institute of Work Comp Professional).
---
Gerry Roberts
Gerry is new a producer/broker at D&D's Modesto offices, working with Commercial Insurance. Gerry was hired with D&D in 2023, and looks forward to serving clients with the highest priority to build his portfolio in the industry.
---
Ersul Sandy Sanders
Sandy has been in the insurance industry for over five decades. He joined D&D in 1986 and designs programs for a variety of businesses including cold and dry storage warehouses, food processors, fleets, manufacturing and main street businesses. He specializes in general and professional liability, workers' compensation, property insurance, health insurance, fleets, manufacturing needs and main street business.
---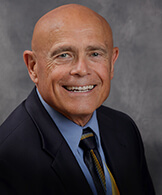 Robert (Bob) G. Taylor
Robert began his career in the insurance industry in 1975 and has been with D&D for nearly 40 years. He holds a bachelor's degree from California State University, Stanislaus and a Master's in Business Administration from California State University, Fullerton. He specializes in commercial property, generally liability, auto, workers' compensation and fidelity bonds.
---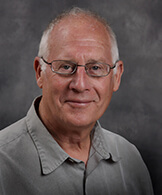 John Viglienzone
John grew up on a family orchard in the Valley which has provided him with a good understanding of ag and the business community. He has been in the insurance industry since 1986 and specializes in commercial, construction and farming insurance. His community service includes the Delta Humane Society, the San Joaquin County Sheriff's Search and Recovery Dive Team, and the Linden Lions.
---
Curt Zimmerman
Curt is a Vice President and has worked in the industry since 1998. As part of the risk management team, Curt solves problems with his experience and a team of experts by way of risk management and claims prevention to secure businesses from harmful losses. Curt and his team cover all areas of liability, property and workers' compensation. Curt runs clients' benefit programs that attract and retain quality employees while staying within the company budget. He also works with clients on cost-saving strategies to improve cash flow. Curt is a graduate of the University of the Pacific and a former All Big-West Conference Third Baseman. He is also a certified WorkComp Advisor, Agribusiness & Farm Insurance Specialist and Certified Insurance Advisor.