Modesto Office
HOURS
8:00am – 4:30pm, Monday-Friday
LOCATION
1560 Cummins, Suite A
Modesto, CA 95358
TELEPHONE
209-578-0183
FAX
209-578-1841
---
To send an email, click on the person's name.
Office Administrator
---
Insurance Agents
Kelly L. Cole
Kelly has over 13 years of experience in the insurance industry in both commercial and agricultural industries. She focuses on all aspects of ag including crop insurance and coverage for the farm and ranch. She also specializes in workers compensation for all industries and insurance for the trucking industry.
---
Eldon Easterday
For over 30 years Eldon has been a multi-line insurance agent. As an independent broker he can provide the right plan for each client's specific need. Involved in the community, Eldon has received the Soroptimist Citizenship Award and MacNaughtor Award for Community Leadership. He specializes in all levels of commercial insurance as well as life and health.
---
Karen Harbeck
Karen has been in the insurance industry for more than 37 years, 22 with D&D. She has been an agent for the past 16 years, writes all kinds of insurance for various industries and is especially knowledgeable about construction and farming insurance. She finds it gratifying that she is working with the third generation owners of many of her clients' businesses.
---
Matt Harbeck
Matt specializes in the construction industry and in the energy consulting field. His expertise includes developing custom insurance programs for HERS Raters, companies and individuals who perform home and business energy efficiency evaluations. He has nine years of experience in the insurance industry and has his CLCS designation.
---
Kara Leonard
Being born and raised in a small town has helped Kara understand the insurance needs of her clients. While she writes all lines of insurance, she focuses on commercial insurance with special expertise in the construction industry, as well as life and group health programs for businesses. She has been in the insurance industry for over 17 years and is a Certified Workers Compensation Advisor.
---
Sandy Sanders
A resident of Modesto since 1971, Sandy has 30 years of experience. He joined D&D in 1986 and designs programs for a variety of businesses including cold and dry storage warehouses, food processors, fleets, manufacturing and main street businesses. He specializes in general & professional liability, workers compensation and property coverage, group health, life and key man insurance.
---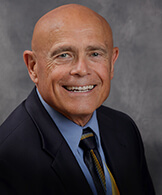 Robert Taylor
Bob, who holds a BA from CSU Stanislaus and a MBA from CSU Fullerton, began his career in the insurance industry in 1975 and was a field representative for two large insurance companies. He became an independent broker in 1979 and joined D&D in 1986. He specializes in commercial property, generally liability, auto, workers compensation and fidelity bonds.
---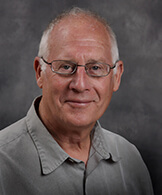 John Viglienzone
John grew up on a family orchard in the Valley which has provided him with a good understanding of ag and the business community. He has been in the insurance industry since 1986 and specializes in commercial, construction and farming insurance. His community service includes the Delta Humane Society, the San Joaquin County Sheriff's Search and Recovery Dive Team, and the Linden Lions.
---
Curt Zimmerman
Curt Zimmerman brings with him his expertise as a small business owner and nearly two decades of experience in workers' compensation, employee benefits, liability and other specialty lines of insurance protection. Curt is a graduate of the University of the Pacific and holds certifications as a Certified Insurance Agent and a Certified Work Comp Advisor. He is also an Agribusiness and Farm Insurance Specialist.